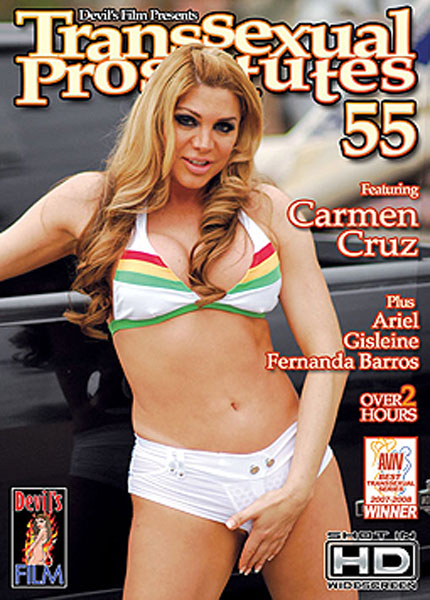 Transsexual Prostitutes 55 (2008)
Starring:
Gislene,
Carmen Cruz
,
Ariel Everitts
,
Fernanda Barros
Categories:
Shemale / Tranny
Date Added:
2008
(1061.2mb)
You know you're a little bit interested in Trannys, that's just why you're looking at this box! But if you're still not sure about getting a real Tranny Prostitute for the night, then just take this DVD home first to see just how hot it is to feel her full boobs and stroke her hard cock. And what it's like to feel her sucking your hard dick before cramming hers up your ass. Go ahead, see what it's like, then maybe you're ready for a real one!
0
0

Most Viewed
Do you LOVE your Trannys so much that you can taste it? Well then, this Special Ass Eating Edition is just for you! Every one of these luscious Trannys gets their turd-clipper munched, probed and licked clean by horny, lust crazed ass-raptors. What could be nastier than slipping your tongue deep inside some warm, stinking Tranny anus? NOTHING!!!
You wouldn't know that gorgeous Victoriz was a tranny until she peeled off her panties and flopped her cock out, and even then, you wouldn't care! Just start suckin'! It's Bi, Bi, Bi love with a guy, a tranny, and a girl in this truly twisted three way! A goldmine full of anal sex, cock sucking, ass licking and hard cocks blasting cum everywhere! There's treasure in Tranny town so com on, lets do some diggin'!