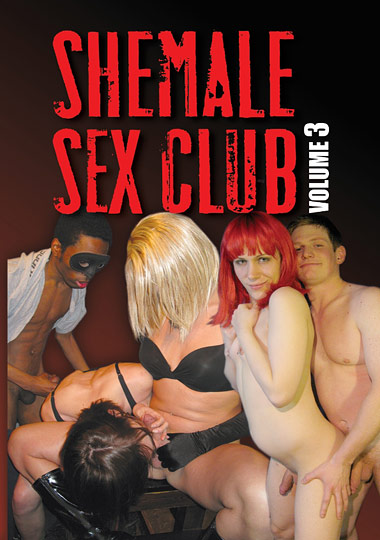 Shemale Sex Club 3 (2009)
Starring:
Cody, Kid Vega, Carmen (TVTS), Chanel (TVTS), Adrina (TVTS), Anness
Categories:
Shemale / Tranny
Date Added:
2009
(676.9 Mb)
Most months the T-Girls of Goodhandy's (a pansexual Toronto club) get together and film a bunch of scenes backstage, which is also viewed live by internet broadcast and by the people inside the club. Volume 3 of this series features T-Girls Chanel, Adrina, Carmen and T-Girl contortionist Anness.
0
0

Most Viewed
Some transsexuals need more than just one serving of cock! When one big dick in the ass is not enough! They were both dying to fuck a she-male, but who would stick it in first? Dream Tranny Studios is very excited to present Double Anal Bareback! And just like the title states, this is all about horny she males getting barebacked with two hard cocks at once! Featuring Nicolly Dickman, Leticia Yvanivick, Nicollye Montero and Sabrina De Castro!
Starring: Andresa MelCategories: Shemale / TrannyResolution: 720x480Format: mp4Length: 28 min Size: 330mb
Starring: Avilla JacksonCategories: Shemale / TrannyResolution: 720x480Format: mp4Length: 30 min Size: 350mb
Starring: Dhomenika GaldinoCategories: Shemale / TrannyResolution: 720x480Format: mp4Length: 32 min Size: 370mb
Starring: AlessandraCategories: Shemale / TrannyResolution: 720x480Format: mp4Length: 46 min Size: 540mb